Unieke eventlocatie in de binnenstad van Brugge - Un lieu d'événement unique dans le centre de Bruges - Einzigartiger Veranstaltungsort im Stadtzentrum von Brügge
The St-Joris Guild is 700 years old, making it one of the oldest archers' guilds in the country and in Europe. The guild is located in a beautiful domain in the historic centre of Bruges. After the fire in 2018, the entire infrastructure was renovated. Today, we can welcome visitors in a uniquely renovated setting with a rich past.
The indoor and outdoor spaces can be rented as exclusive venues for events, (company) parties, lectures, ... . The spaces can be rented by individuals, associations, companies or event agencies. During rentals, the archers can give a demo and visitors can try out the crossbow. The guild rooms are equipped with a professional projection and sound system. There is ample parking nearby.
Indoors
Cosily decorated and fully equipped bar with Belgian beers, soft drinks, hot drinks. The Oath Room, authentically furnished, features portraits of former Chiefs and Oath Members. Displayed around the hall and bar are crossbows, still actively used today during indoor and outdoor shootings. You are surrounded by unique heritage and are immediately immersed in the exceptional atmosphere of the centuries-old St. George's Guild.
During the winter months, guild members shoot indoors in the Shooting hall . This hall is multi-purpose and can be linked to or separated from the Hall of Oaths in terms of AV infrastructure. In combination with the Hall of Honour, it is an ideal set-up for a reception and dinner.
Outdoors
Covered terrace and exceptionally large garden in the city centre, with the possibility of setting up marquees, catering, etc. Quiet location in the St-Anna quarter, fully enclosed.
For more information on rentals and rates, please contact Dit e-mailadres wordt beveiligd tegen spambots. JavaScript dient ingeschakeld te zijn om het te bekijken.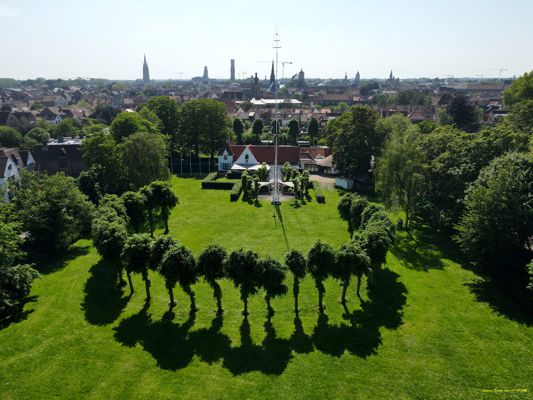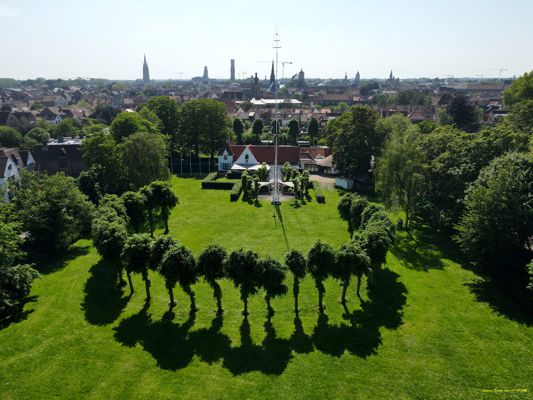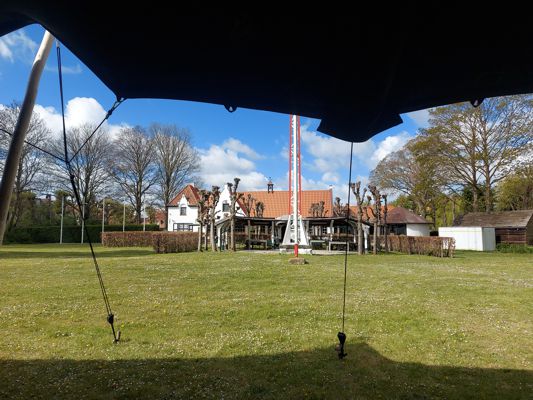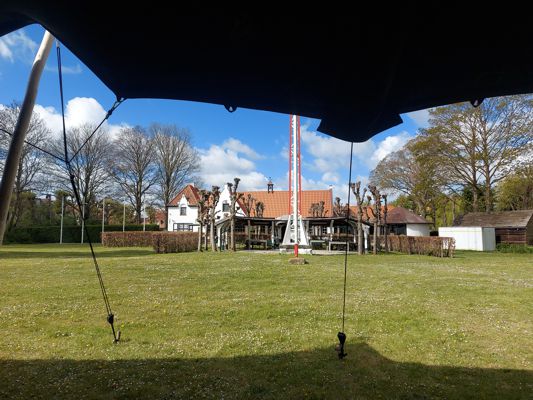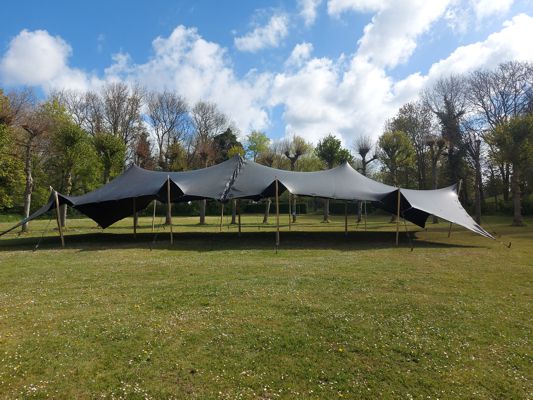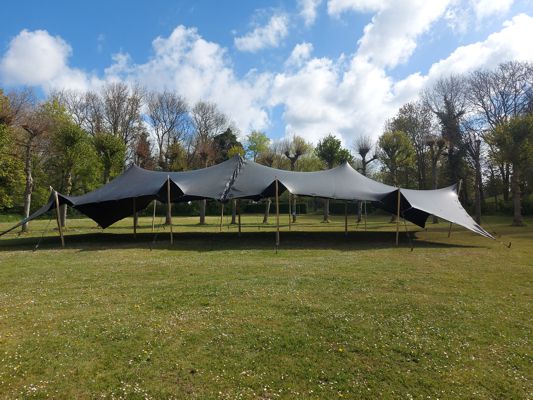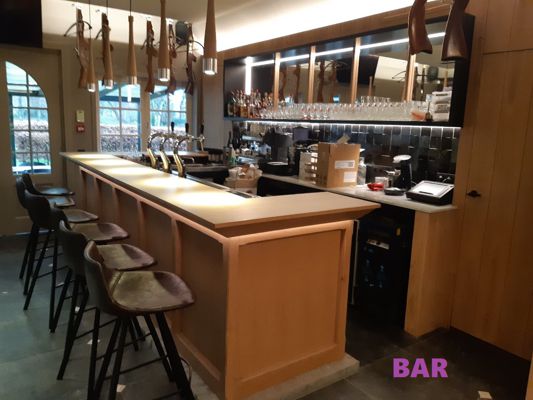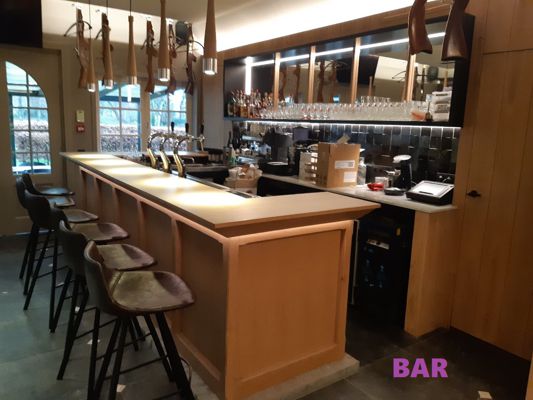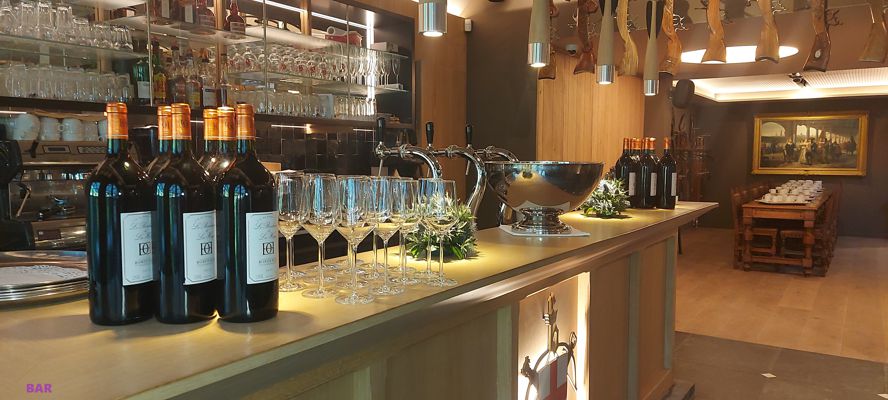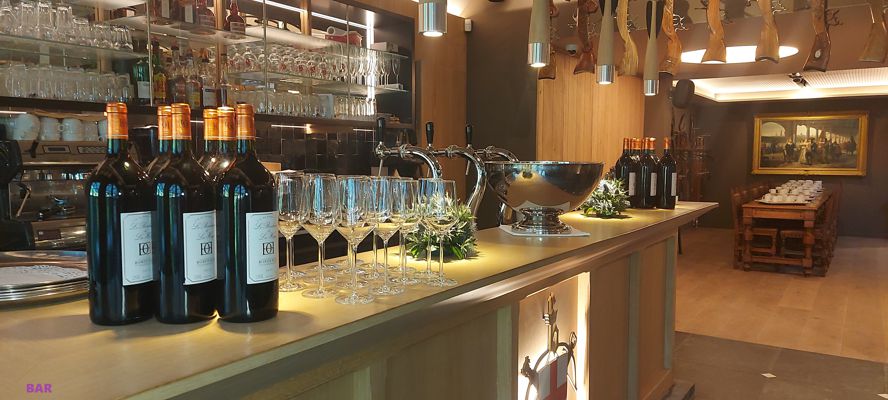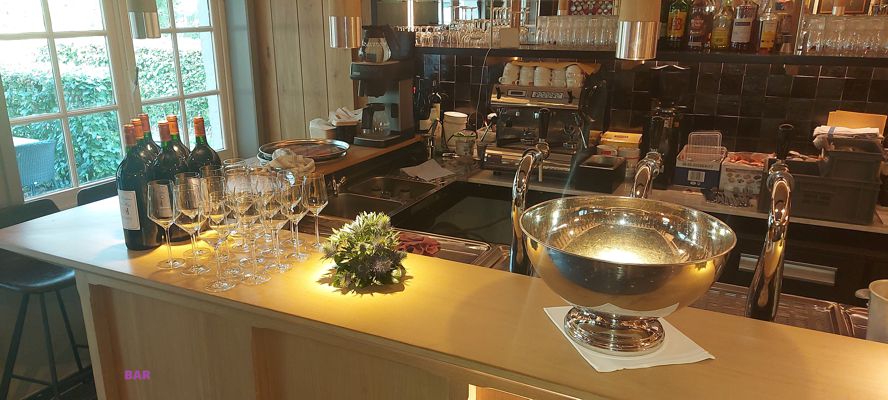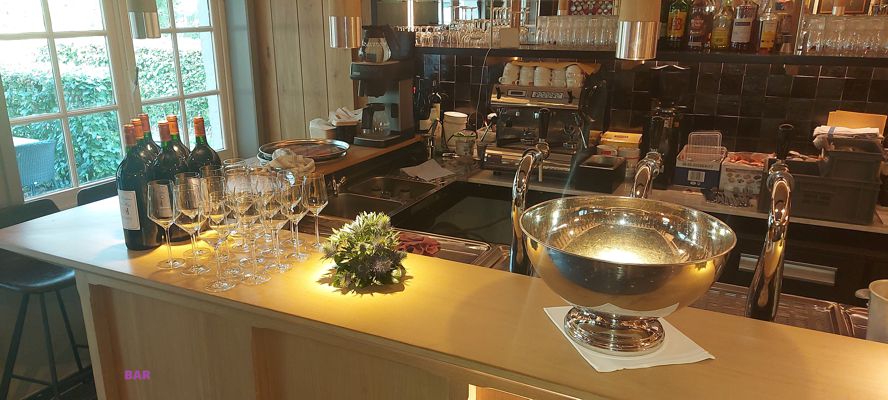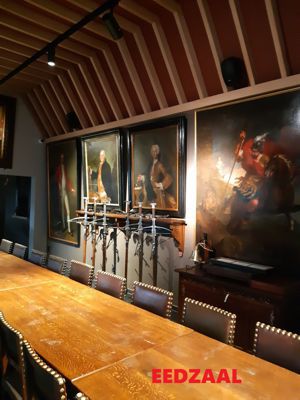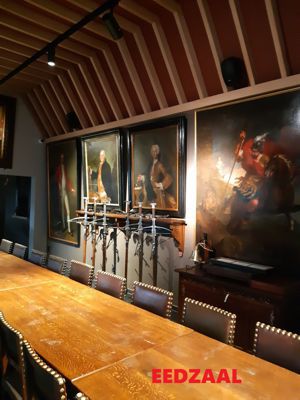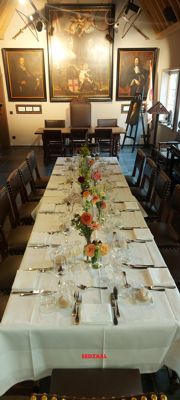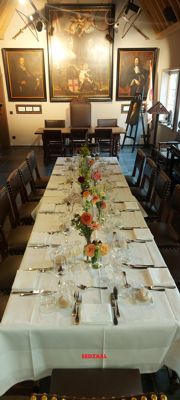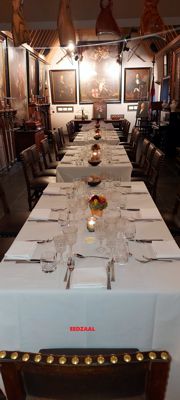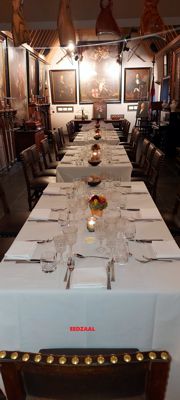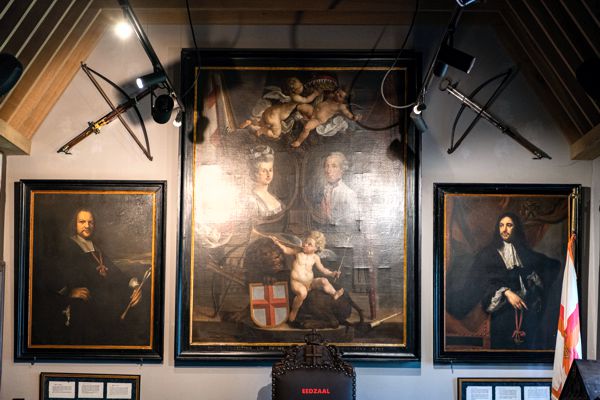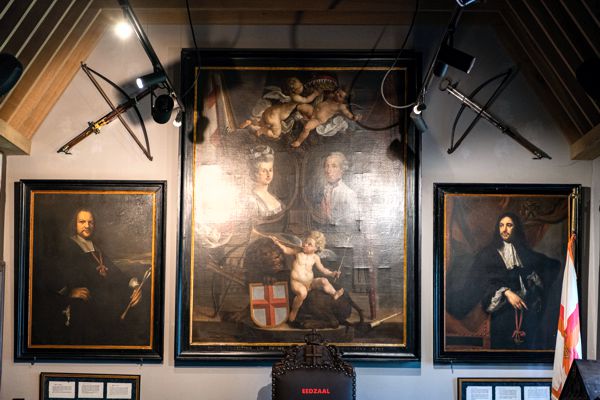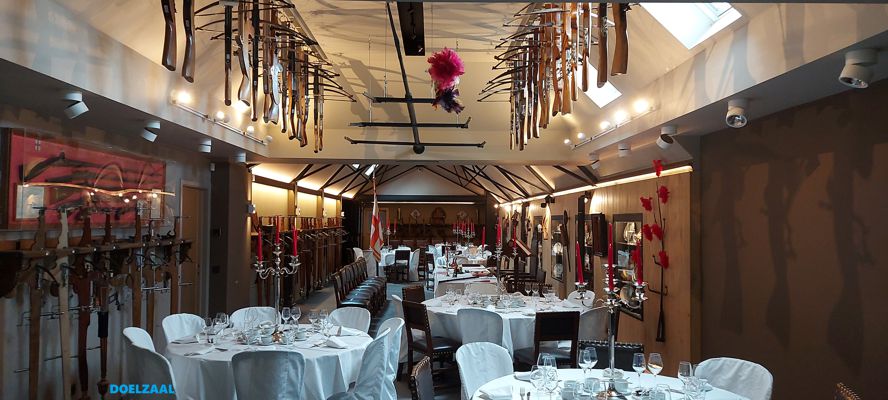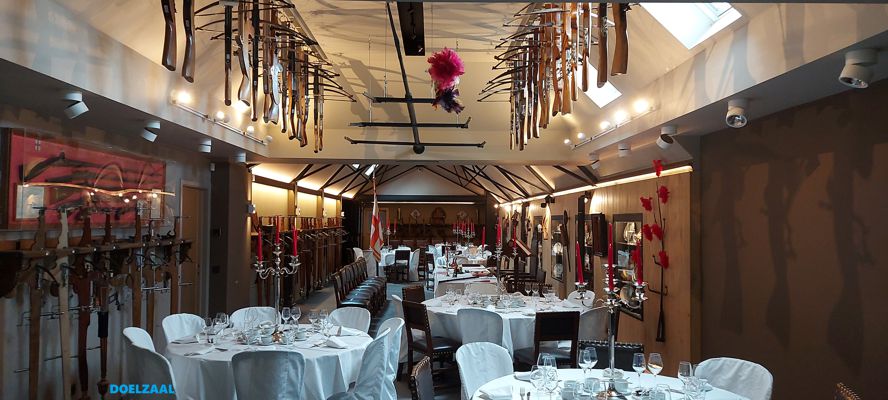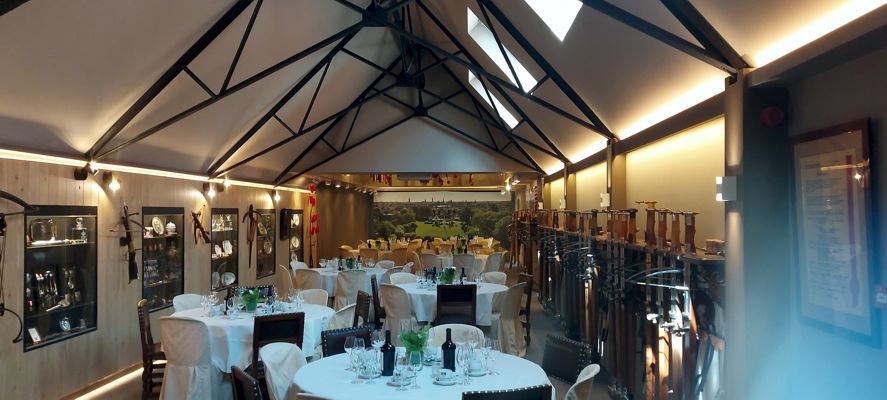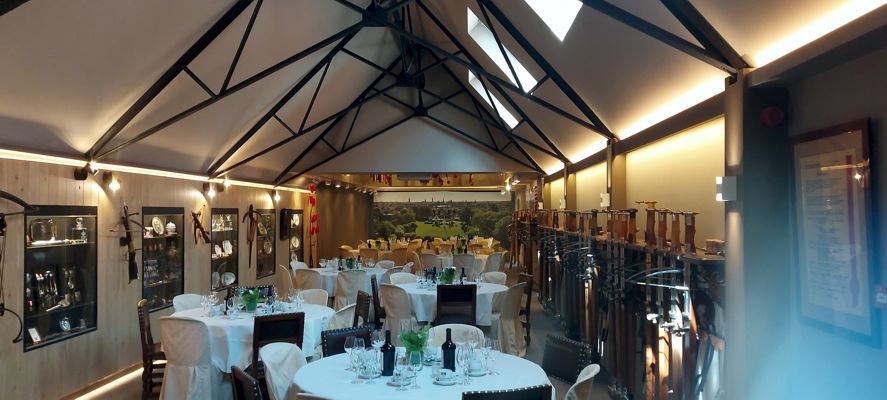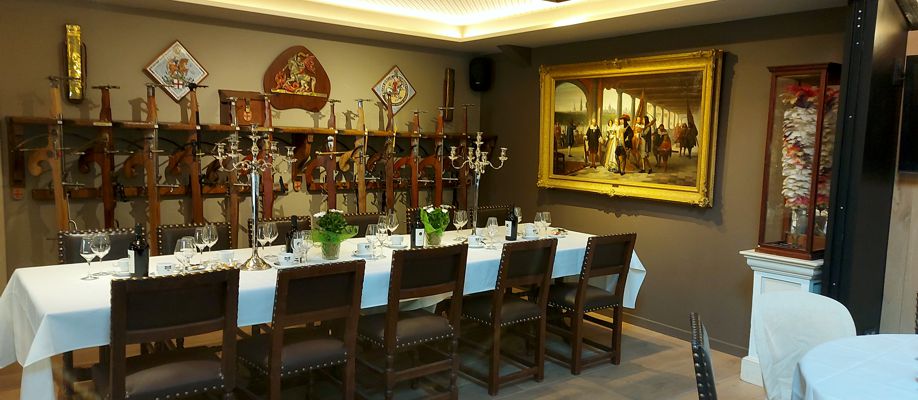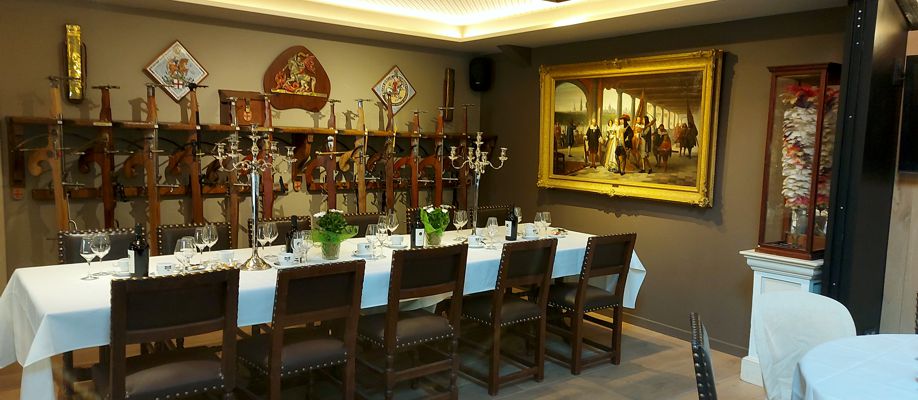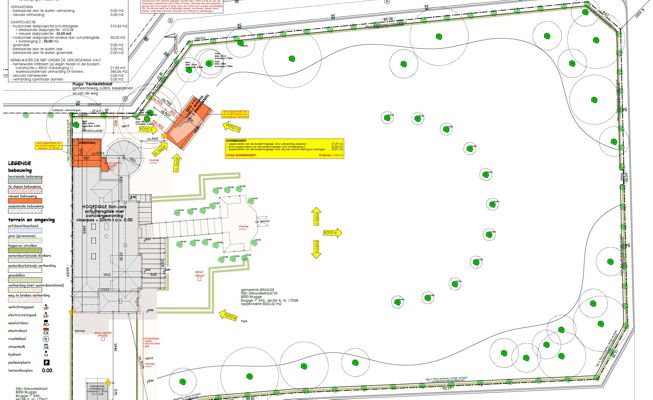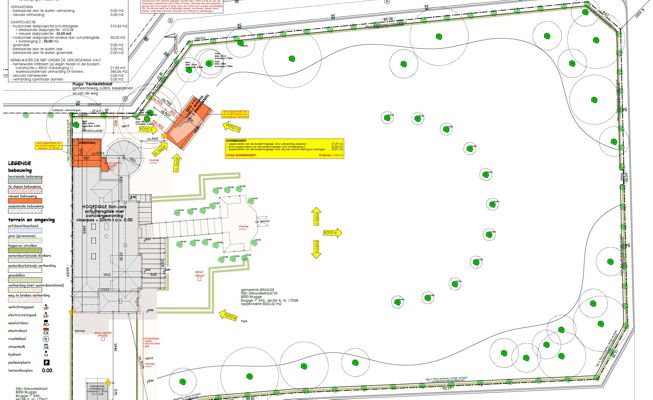 40_grondplan_gilde_01_400.jpg
41_inplanting_gilde_01_400.jpg